Meet The Team
The team at our clinic is dedicated to providing you with quality care. We believe in building long-term relationships with our patients, and we take pride in providing personalized treatment plans that meet your needs.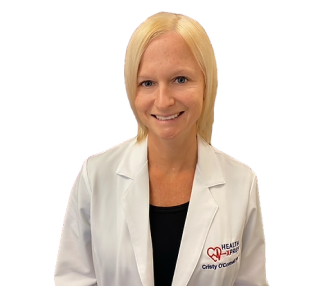 As our owner and Family Nurse Practitioner, Cristy O'Connell is committed to patient care and advocacy. Cristy has been a Family Nurse Practitioner for several years with experience in emergency medicine, family medicine, pediatrics, urgent and primary care. Cristy is board certified with the American Academy of Nurse Practitioners, as well as a member of the organization. Prior to opening Health Xpress Medical Center, Cristy was the CEO and Family Nurse Practitioner of an Urgent and Primary care clinic. She also has taught nursing school clinical for both RN and NP students. Before becoming a Family Nurse Practitioner, Cristy worked as a full-time Registered Nurse in the Emergency Department. Outside of the clinic, Cristy enjoys spending time with her husband, her dog Xena, exercising, and going on bike rides.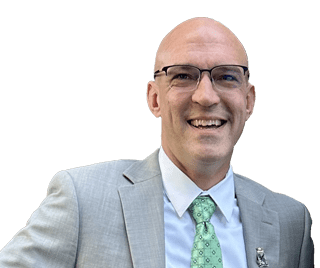 As our paramedic owner and CFO, Jamie O'Connell comes to Health Xpress Medical Center with 15 years of experience as a Paramedic. He is also an army Veteran, who worked for the 82nd Airborne infantry division as a paratrooper. During his time in the service, Jamie received a Purple Heart. Jamie understands the importance of quality care and is ready to help with your medical care needs. When not at work, Jamie enjoys time with his wife, walking his dog Sarge, and working on his hot rod.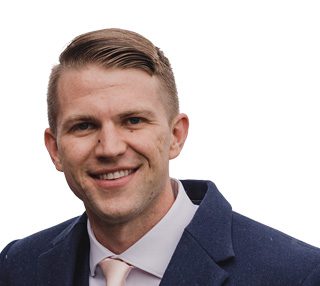 Colton comes to Health Xpress Medical Center with a wide range of experience in healthcare. Colton has been certified in EMS for 9 years, as well as an instructor in EMS. He has managed special events and worked on an ambulance in Las Vegas since 2016. Colton has experience in occupational health and safety and has been part of safety teams for large corporations. When he's not at work Colton enjoys spending time with his wife and dog and going on adventures with them!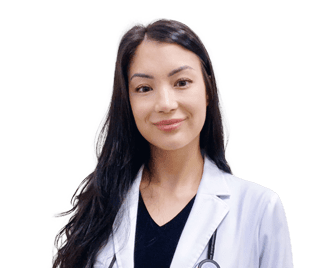 Cristina is a board certified Family Nurse Practitioner who is specialized in Family Medicine. She is board certified by the American Nurses Credentialing Center (ANCC). Cristina has been in the healthcare field for over 10 years — primarily working in Emergency Medicine and Trauma. Cristina also has extensive experience in other specialties such as Intensive Care, Orthopedics, Medical Surgical, Outpatient Rehabilitation and Home Health. Cristina has also been a clinical instructor for Nursing Students for over 5 years. Cristina is dedicated to providing individualized care to all her patients. In her free time, she enjoys spending time with her son, traveling and loves trying new restaurants!
Amanda is a board certified family nurse practitioner that specializes in Pediatrics. She is certified with the American Academy of Nurse Practitioners (AANP). Amanda has experience working in primary care as a provider with pediatric patients and with adults in a family care setting. Amanda has worked as a registered nurse in the hospital on the COVID unit as well as in an endoscopy center and working with home health patients with a focus on respiratory and cancer diagnoses. In her free time, Amanda enjoys spending time with her family and her two dogs.
Jamie is a Family Nurse Practitioner who is Board Certified by the American Nursing Credentialing Center (ANCC). Jamie completed her Master's Degree in San Diego California and has spent the last several years of her career working in specialties such as Surgical Intensive Care, Burn Intensive Care, Emergency Departments, Acute Rehabilitation, Medical Surgical and Medical Intensive Care, focusing on critical care extensively throughout the duration of the COVID-19 pandemic. Jamie was born and raised in Wiesbaden, Germany. At the age of 14, she relocated to the United States to pursue a degree in Medicine. Additionally, she has a passion for Aesthetic and Regenerative Medicine and is passionate about patient care. In her free time, she enjoys staying active in the gym, cooking, spending time with her three dogs, and exploring new places.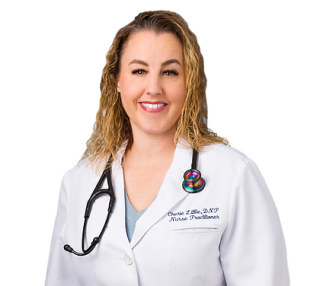 Cherie is a dual certified Family and Women's Health Nurse Practitioner. A retired Air Force veteran, she has eight years of experience as a Nurse Practitioner in primary care, women's health, and military medicine. Prior to becoming an APRN, Cherie was a Registered Nurse for nine years with experience in aeromedical staging, labor and delivery, postpartum, and medical-surgical care. Cherie truly loves taking care of patients and has a passion for quality health care. Cherie is board-certified as a Family Nurse Practitioner by the American Association of Nurse Practitioners (AANP), and board-certified as a Women's Health Nurse Practitioner by the National Certification Corporation (NCC). In her spare time, Cherie enjoys spending time with her family and traveling.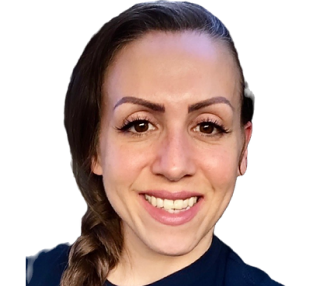 Health Xpress Medical Center welcomes, Rhianna Perez to our team of providers at our Spring Valley Clinic! Rhianna has been in the healthcare field for several years, primarily in critical care. Rhianna works at the clinic one day a week and is our Spanish-speaking provider on staff. When Rhianna is not working she enjoys spending time with her family. Being physically active is important to her and her family, so they try to do activities that keep them busy and burning calories!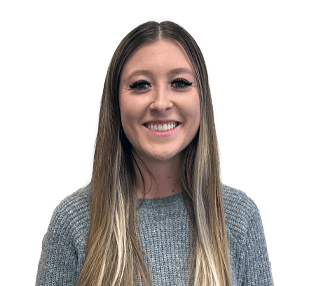 Savannah joins the Health Xpress Medical Center Team as our lead Medical Receptionist. She was born and raised in Las Vegas and is currently attending school to become a registered nurse. After graduating from school, she would like to specialize in pediatric oncology. When Savannah is not working or going to school, she likes to travel and spend time with her family.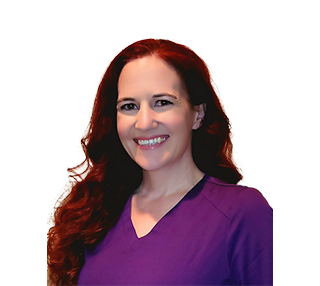 After growing up in Montana and living in Canada and Idaho, Kristin has made Henderson her home for the past 13 years. As a Nationally Certified Medical Assistant with Phlebotomy, IV, and Pharmacy certificates, she is always up for learning something new! If she can be a part of someone having a better day, then her mission is accomplished.
Kristin has been enjoying adventures for over 20 years with her husband. Her 2 kids keep her on her toes as they enjoy board games, music, camping, water skiing, and of course HOCKEY!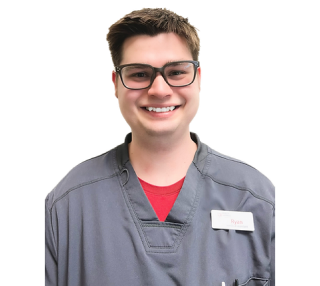 Ryan is our lead medical assistant who moved from Oregon to the Las Vegas Valley. He plans to further his education in the future.
When he's not working, you can find Ryan watching football with friends and family or cooking up a storm in the kitchen!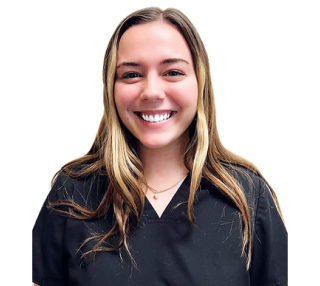 Aurora joins Health Xpress Medical Center as a medical receptionist. Aurora enjoys helping others. She has experience in bedside patient care and working with children of all ages. Aurora is here to help with scheduling, billing, and anything else patients will need. When Aurora isn't working, she likes to read and tend to her plants.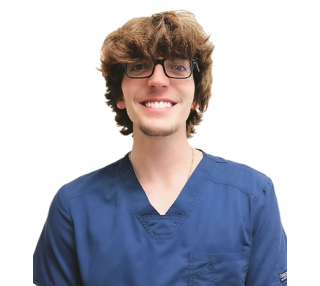 Gabriel joins Health Xpress Medical Center as our lab technician, as well as working at the front desk. Being in both the front and back office, he is able to help with any of your questions about billing, testing, appointments, and so on. He has experience with patients and has a passion for helping others. He likes to use alternative medicine options for his everyday health. Gabriel currently attends UNLV for their nursing program. He is hoping that after he graduates he can study acupuncture. In his free time, he enjoys spending time with family, friends, and his two kittens.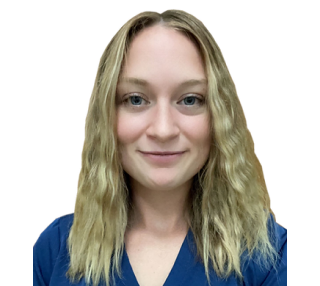 Kaitlyn is a medical receptionist at Health Xpress. She was born and raised in Las Vegas and is currently a college student pursuing her Bachelors in Psychology and Counseling. While not working or in school, Kaitlyn enjoys hiking, volunteer work, and spending time with loved ones.
Kim is a vibrant and enthusiastic laboratory science student at the University of Nevada, Las Vegas. She moved here from California in pursuit of her academic goals, and to gain experience with the CASA volunteer program. Having completed a phlebotomy certification from a technical school, Kim is well-versed in medical procedures and joins our Spring Valley location as a medical assistant. She loves to travel with her family in her free time and is passionate about giving back through volunteering with children.
Jordyn is a vibrant spirit from Las Vegas, Nevada. Her determination and ambition have led her to the College of Southern Nevada where she's studying nursing. An avid basketball fan, she loves nothing more than going to cheer on her favorite team, The Miami Heat. With a big personality full of wit and humor, Jordyn is sure to light up any room she enters with laughter and positivity. She has a goal in mind for the future to pursue her passion for aesthetics.
Angelia Frenzel is a proud native of Southern California who currently attends college at Nevada State College, majoring in Criminal Justice. She has been actively involved in the Las Vegas Metro Explorers Program for three years, serving as a lieutenant of her post and spending time on both the patrol and crime scene analysis divisions. With a dream of one day becoming a police detective, Angelia values her medical experience gained through this role. In her free time, Angelia loves to show her Los Angeles pride by enthusiastically cheering on her hometown sports teams, and attending games whenever she can. An outdoors enthusiast, Angelia also enjoys staying fit by working out and spending as much time outdoors as possible.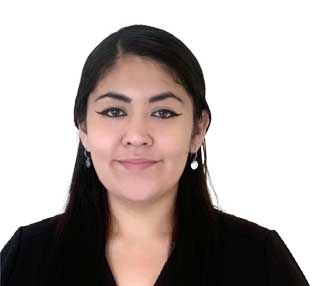 Angelina is a devoted and loving mother of three wonderful children and an adored pet. She was born and raised in Las Vegas. Angelina draws strength from her strong family values, her passion for music and books, and above all else from her unfaltering commitment to the wellbeing of her children. When Angelina isn't spending quality time with her little ones or engrossed in a good read, she can be found working at the front desk at our Spring Valley location. Her warm smile and jovial personality bring an inimitable spark to the office that is cherished by all.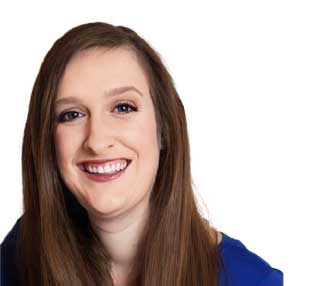 Brittni Dials is an experienced and passionate Certified Nursing Assistant from Lansing, Michigan. She currently resides in the northern suburbs of Chicago with her family – her husband, daughter, and beloved dog Kiwi. For over 10+ years she has served as a CNA/HHA providing care for those in need, including several years of experience with Hospice Care. In her free time, Brittni enjoys traveling and experiencing new places, reading uplifting books, watching movies, and spending time on all things Disney!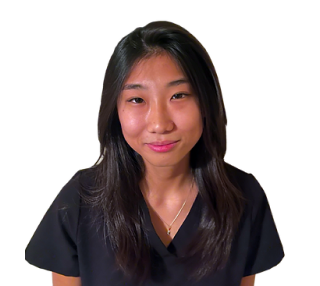 Ashley joins Health Xpress as a back office assistant. She has experience in Pediatrics and enjoys working in healthcare gain experience as a pre-medical student at UNLV. Ashley hopes to continue to support healthcare in the Las Vegas community. In her free time, she likes to spend time with family, try new restaurants and beverages, and practice yoga and meditation..